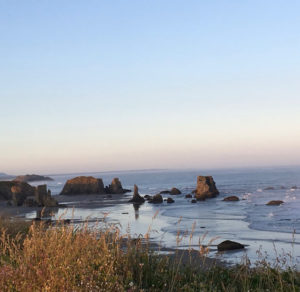 I love my secondary book characters so much I'm writing stories starring them, and bundling a handful of these zippy tales in an anthology tentatively titled "Pepper Sprouts." They're drawn from my Pepper Kane Mysteries—cozy modern whodunits set up and down the West Coast. With dogs and horses. And elusive lovers. Stories are fun to write. They take less time than producing an entire book, which takes up to a year!
"Beach Body" is the first story of a projected five. It stars my amateur sleuth's daughter, western jewelry designer, dog lover and new mom Chili Kane. I am polishing another story with Pepper's son, a former artist now working as a private detective in Seattle.
It's unknown how many authors write stories about captivating secondary characters. But some give them starring roles in books outside the novel in which the person first appeared. If well drawn—and they have interesting jobs, roles or personalities—the characters makes us wonder about their lives outside the original novel(s). We want to read more about them.
Last year when casting about for new book ideas, I realized I had lots of cool characters in the Pepper mysteries. I drafted 20 pages of what I thought was a book starring Chili Kane. She'd recently divorced her Iranian husband, and moved with their baby from Seattle to the Oregon Coast—which I adore. She'd be closer to Mom, and live in a small town near the beach. (I love a good beach yarn: I'm reading "The Invisible Husband of Frick Island," and "Coastal Christmas" is queued on my Kindle)
I soon got the idea that the proposed mystery book—and a possible series—could first be a story. A fine way to test the waters, as it were, for a full spinoff starring Pepper's daughter. If the story floated, I would write the full novel.
*A story is a great way for readers to sample an author's voice, style and genre in less than 30 minutes. It's one reason I offer "Beach Body" FREE, to valued email subscribers. There's a signup box at www.caroletbeers.com My newsletters are OCCASIONAL, and information is NEVER shared).*
I—or any author—can write stories with secondary original-book/series characters as one-offs, or by the handful to package as an anthology. What a fun way to market books, pique interest in ALL our creations. Seriously? If you're a writer? Consider doing this.
The "Beach Body" story is a shade darker than my usual Pepper mysteries. Tighter, snappier, more twisted. But, as true of all "New West Mysteries with Heart," it brims with outdoor drama, and animals, wrapping with a skewed yet hopeful ending. Not to mention a hint of romance. I have to have that, or at least a hint of it, in everything I write.
These new stories—singly or collectively—can stand strong on their own. But I also expect them to spur interest in my novels, both the modern mystery-suspenses set in the Pacific Northwest with its intriguing landscape and characters, and in the writing, whatever form it takes.
Penning these stories separately for newsletter swag, or offering them for sale in one package, gives repeat readers and newbies a time with those likable secondary characters. And it's tasty bait. It can attract them to the fabulous books they spring from.
Why wouldn't we?