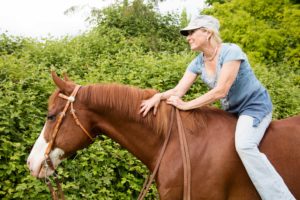 Let's face facts. Titles can make or break an author — at least in terms of attention, reads and sales. Regard the recent phenomenon of bestselling books with "girl" in the title. "Gone, Girl," "The Girl on the Train," are examples. "The Girl with the Lower Back Tattoo," thank you, comedian Amy Poehler!
Nowadays, EVERYONE wants to toss a girl into the title. Even me. Titles like "Saddle Girls" and "Naked Came the Girl" flare like a firework in my mind when I start contemplating titles for my books. So far, mercifully, I've managed to resist the girl-title urge.
Some trace the trend's origins "The Girl With the Dragon Tattoo." The late Stieg Larsson's first book in his "Girl" trilogy set the literary world on fire. Girl doplingers sprang up like mushrooms after a rain. Girls appeared everywhere and in every guise. Authors of thrillers, young adult, romance, mystery and women's fiction, by the droves seized the "girl" title's coat tails, and bought that new Mercedes while they awaited a spike in sales of their own books.
Let's see if adding the word, "girl," would enhance other titles, and make the books seem more contemporary or compelling:
"The Portrait of Dorian Gray as a Girl"
"Girl Gone with the Wind"
"The Girl Godfather"
"Jaws Girl"
You can make up, some amusing titles of your own. Such as "How To Win Friends and Influence Girls." That's one of my own favorite pastimes when I want to have some fun, procrastinate at writing, or both.
Actually the use of "girl" in titles is not new. Only its gonzo proliferation. For time-tested blasts from the past, see, "Girl of the Limberlost," "Girl of the Golden West," and "An Old-Fashioned Girl" — the last by Louisa May Alcott. And a bunch of others.
Don't get me wrong. There's nothing the matter with using "girl" in your title. But isn't it about time for another fresh, catchy word to rocket to the top of the title heap? How about "horse"?
I can see it all now … Bestseller lists fairly bursting at the seams with titles using the "H" word:
"Horse with the Pearl Earring"
"Moby Horse"
"The Seven Habits of Highly Effective Horses"
No? Think I should stop having fun and return to editing and revising my new mystery, "Over the Edge?" The sequel to "Saddle Tramps."
Maybe I should retitle it, "Horse Girl Over the Edge" …