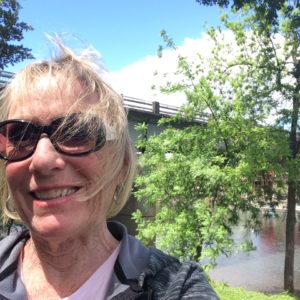 Whew! "Ghost Ranch," my third Pepper Kane Mystery, has burst from the starting gate and is gathering steam on the backstretch with not one, but TWO giveaways on Amazon.com (one Kindle, one for Paperback). To enter the Kindle giveaway, click https://giveaway.amazon.com/p/98715a51ef93057f. To enter the Paperback contest click https://giveaway.amazon.com/p/dab5b0b86f77a20d. Or visit Amazon.com and search under "book giveaways."
If you already have a copy of this fast, provocative novel featuring my spirited amateur sleuth, horsewoman and ex-reporter, enter anyway. If you win, give your prize to a friend or a favorite charity. May I suggest a cause that fights bullying or prejudice—strong themes in this book? Perhaps one that supports American Indian youth. Such as Seattle Clearsky Native Youth Council. These books are suitable for ages 15 and up.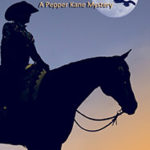 With "Ghost Ranch" on its way and earning great reviews, notably by authors whose work I admire, I've turned my attention to my next book. Its working title? "Night Rides," fourth in the series. I am setting this one in Seattle AND in Oregon's Rogue Valley. Southern Oregon happens to be where I live now. Where I graduated from high school (Go Cavemen!) when dinosaurs roamed the Earth. Hey. I knew T. Rex personally!
Much as I love the Rogue Valley, the Puget Sound region is where I spent 40 years. After earning an editorial journalism degree at University of Washington, and selling stories to romance magazines and horse periodicals, I wrote for The Seattle Times for 32 years. And King County Journal. So I know and love this area. Bosky forests, steep hills, gleaming waters, energized people, and air scented with saltwater and (yes!) coffee. "Essence of horse" is optional.
With the new book I get to "live in" the best of both worlds. Don't worry, I'll figure out how to have the main crime committed at the horse show near Seattle, and how to transport the whole mob including the killer to Southern Oregon, Pepper Kane's stomping grounds.
You readers have been very helpful in giving me the confidence to go ahead with this unique split approach to setting: Comments on my Carole T. Beers, Author page on Facebook included a lot of thumbs up. Using a venue other than Rogue Valley will freshen things, say some. Give the series added pizazz. Besides. The first two books in my series, "Saddle Tramps" and "Over the Edge," started in the Rogue Valley and traveled to horse shows in California and Texas for their thrilling conclusion!