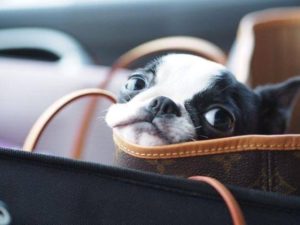 Who stole my sense of humor? Why can't I see "the funny side" as often as I used to do? Is it because the world has lost its sense of humor? I once had one. I remember using it just last week. It's seen me through tough situations as well as ordinary ones. I really need it back. Actually it's kind of a trademark — although it occasionally turns around and bites me.
I am fuzzy on when I first became aware there was such a thing as a sense of humor, or that I had one. Like many of you, I saw humor in cute baby animals struggling to do adult things and in young friends making rude noises. LOVED the bumbling antics of Wile E. Coyote in cartoons, or "Howdy Doody" on TV. Laughed like a loon listening to radio comedies such as "The George Burns Show." Gorged on the jokes and physical humor of Sid Caesar, Jackie Gleason and Lucille Ball. Well meaning but oddball or clueless characters gone wild. Life lessons delivered in an entertaining way!
In elementary school or as late as junior high, a certain snarkiness about stupid or pretentious people or events snuck past my lips when I believed I'd only thought it. Then I paid attention when an uncle, aunt or other esteemed elder snapped a wisecrack like a bullwhip. Yak yak, KA-POW! Maybe make a crazy copycat gesture or eye-roll for emphasis. They instantly got people's attention, cleared the air of bullpoop and made their hearers laugh. Lightbulb flash: Who wouldn't want to gain attention or lighten others' day? This was power pure and simple. Baby wanted her some.
Most of the folks I admired, my dad included, had keen senses of humor. They could pop a wisecrack with the best. Being pioneer stock raised on ranches, where anything that can go wrong, will, they doubtless used humor as a coping device.
Working with this genetic propensity and armed with lines from Dorothy Parker and Mae West, I copied funny moves and cracks from entertainment icons. Gaining courage and bolstered by my buddies, I graduated to spoken humor and writing. One liners were my forte. Get in, bite hard, get out before drawing fire. Or else learn to duck.
I wrote humor columns for school newspapers. Got in trouble for pranks and reckless comments to the wrong people. But I forged ahead, honing the craft. Finally I found joy penning witty phrases where appropriate (or not!) in my 32 years as columnist and features reporter for The Seattle Times. My headline, "Gentlemen, start your bananas," earned a Society of Professional Journalists' award. Topped a tale about a soapbox derby featuring garden produce.
That was a high point of my career, humor-wise. Although describing a famous dance troupe's "Swan Lake" as "chainsaw ballet" is right up there. The irate calls and letters I got for that one! Truth to tell, some dancers did look more like lumberjacks than lightfooted royalty. Fake trees trembled when the dancers landed. Gratifyingly, others savvy about dance had to agree.
As I age I grow even less tolerant of puffery, transparent subterfuge and other tom-foolery. I often just let 'er rip, damn the torpedoes and disgruntled looks. I weave humor into my Pepper Kane mysteries, and stories such as "I Ate Thee Ottoman: A Young Dog's Journey from Shame to Redemption." Why stop a good thing, an empowering thing?
And yet oddly, I have. At least for the moment. Brood, brood. Here's a hanky. Cowgirl up, I tell myself. Life circumstances — relationship, money, or minor health issues — seem to have sucked the humor from me. Or at least driven it underground.
I trust it is still intact, somewhere deep inside. Hell-oooo, hell-oooo! Anybody? You can come out now. In fact you MUST come out now. It's how I cope, part of how I communicate, with offense only to the deserving few. Including myself. It may even be how I heal from The Great Unpleasant, one tentative laugh at a time. Humor come home!
Wasn't it Norman Cousins who famously said, "Laughter Is the Best Medicine"?